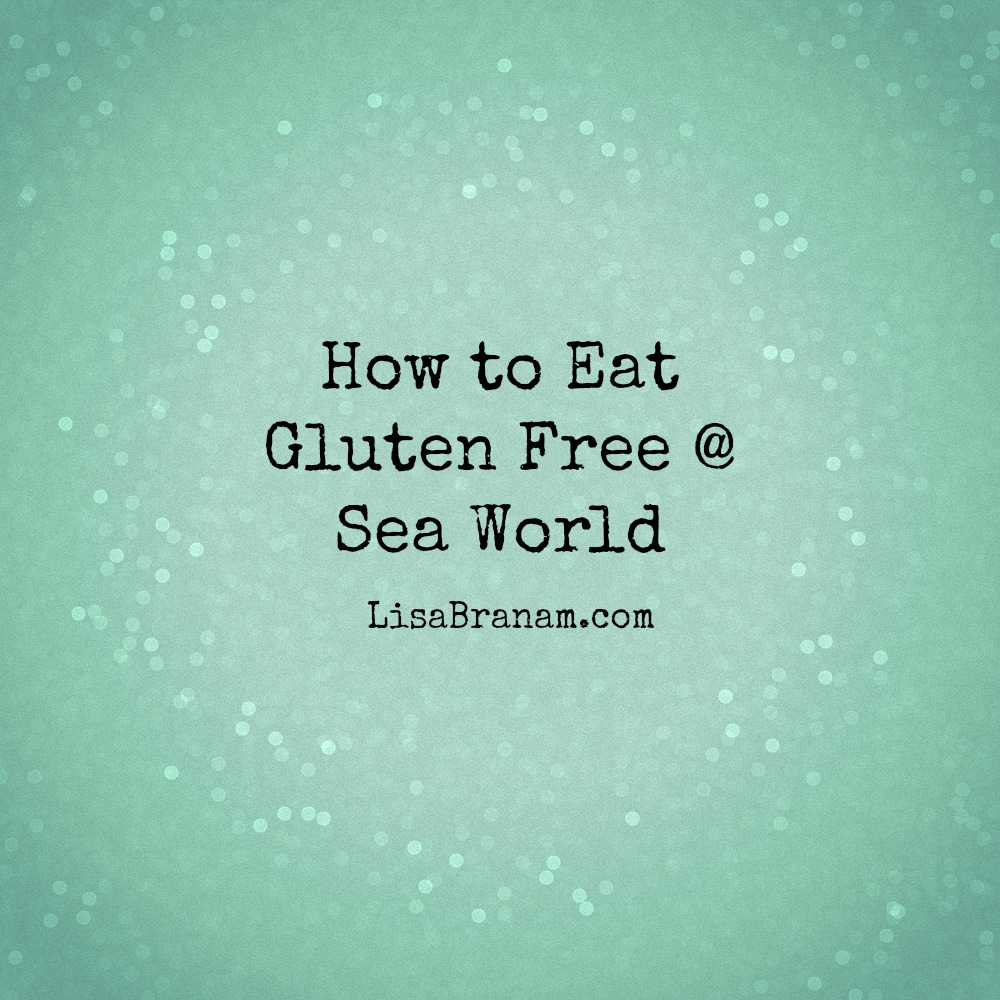 It can be hard to eat gluten free at Sea World or really any time you are out and about.  Most people with food allergies carry some sort of snack with them at all times, which is a good idea.  Of course I just want to be able to freely enjoy a day at Sea World with my family without getting a migraine or packing my own lunch.  One of the biggest drawbacks to packing my own lunch at Sea World is that I have to leave it in my car. Frankly the thought of walking back out through the hot parking lot to eat lunch in my car is not very appealing.  I have a feeling that I would end up just leaving the park at that point.
If you are ordering special items, or just don't want to wait forever it is best to eat during non peak times. This way you can enjoy your meal and not worry about contamination due to hurried workers.
So what can you eat that's gluten free at Sea World?
Frankly, not all that much UNLESS you eat at Shamu's Smokehouse. Shamu's Smokehouse is the designated allergen friendly dining facility, man that was a mouth full. Since BBQ and gluten free generally go great together this isn't really a surprise. This is without a doubt my favorite place to eat at Sea World and a great choice if you eat Paleo too.  I've been told conflicting information about whether or not their BBQ sauce has gluten in it so I just stay away from it.  The special allergen information book the cashier has said the BBQ sauce is gluten free but the chef told me it is not gluten free.  Since I've been glutened at Sea World before I figure it's better to be safe than sorry. All of their meats are gluten free so order away, but be sure to let the chef know your food allergies so they can handle your meat in a special area. As far as gluten free sides, you can get fruit.  Yep, just fruit. if you are planning on possibly eating more than one meal at Sea World or think you may want two servings of meat I'd go for the All Day Dinning Deal (explained below). Shamu's smokehouse also offers prepacked gluten free to go items that I have not tried.
If your family isn't big on meat you can also dine gluten free at Rosita's Cafe Pizza and Pasta Buffet.  The salad and salad dressings are all gluten free, though you may want to double check the dressings when you go since vendor can easily change.  You can also order special personal gluten free pizza. At the cashier stand ask to speak with a manager or chef to order your pizza.  I recommend ordering at least two pizzas, this a a buffet so it won't cost you more.  You can only get cheese on your gluten free pizza to ensure there is no cross contamination.  Each gluten free pizza will come out in it's own sealed package with a pizza cutter. I loved the care they took in making sure I stay safe!  Your pizza will take about 20 minutes to come out so either go to Rosa's ahead of your family or enjoy some salad while the rest of our group grubs on the pizza buffet.  As far as taste, eh. Some of my pizza was good and some of the dough was raw.  I haven't gone back and tried the pizza again but I'll keep you updated.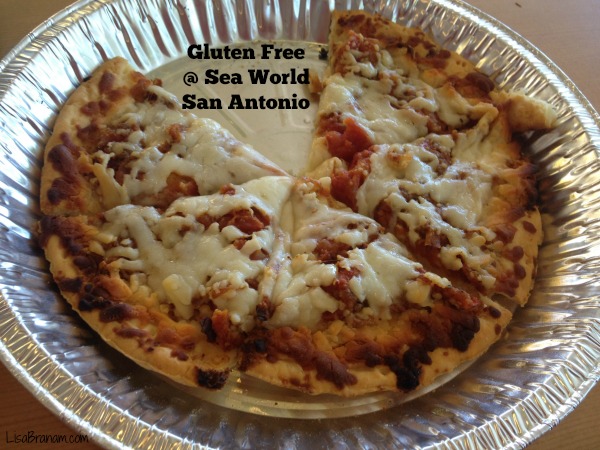 You can also enjoy popcorn and cotton candy but I would double check before ordering.
I highly recommend Sea World's All Day Dining Deal. Prices may change but right now adults are $29.99 and children 3-9 are $16.99.  Season passholders get a 20% discount. You will be able to eat Seafire Grille, Sea Star Market, Shamu's Smokehouse (except for ribs ad sampler plates), Rio Grille, Azul Treats (limited menu), and Rosita's Cafe. with the wristband you get 1 entrée platter, 1 additional side item or dessert, and 1 fountain soft drink, iced tea, or 20 oz. bottled water each time through the line. You can go back as many times as you want!  Do you know how much water alone costs?  This is big savings from regular prices if you are planning on eating more than one meal at Sea World.